How to use CBD Flowers? Exploring the Versatility of CBD Flower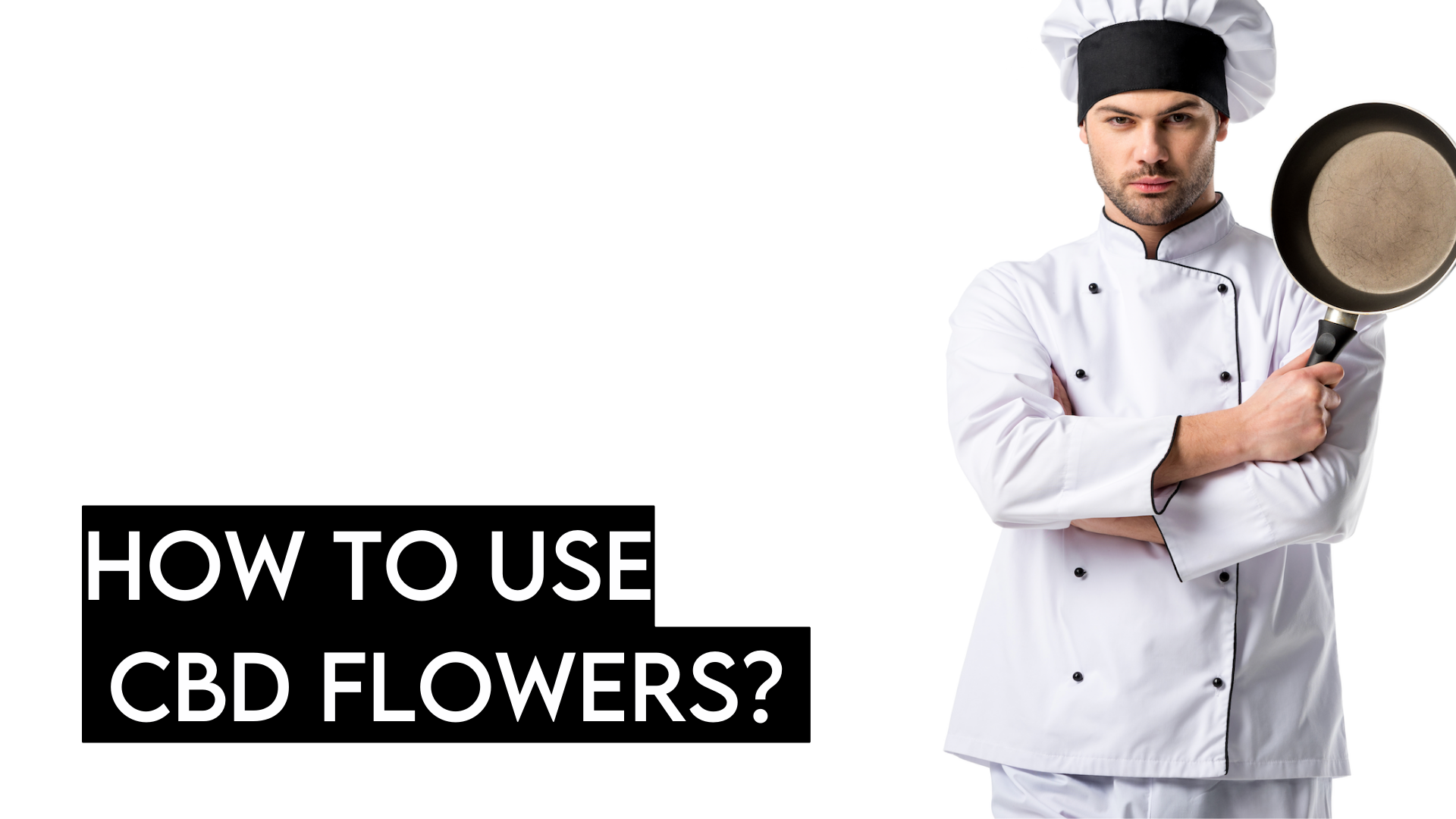 Exploring the Versatility of CBD Flowers: A Comprehensive Guide
CBD flowers have gained immense popularity because of their potential to provide therapeutic benefits and their versatility. These flowers are sourced from hemp plants and are rich in cannabidiol (CBD) while containing minimal levels of THC, providing a natural way to promote relaxation and overall well-being. If you're interested in integrating CBD flowers into your daily routine, this all-inclusive guide will guide you through different techniques of utilization, enabling you to fully discover the incredible possibilities these flowers offer.
Inhalation Methods:

Inhalation is a common and efficient way to experience the benefits of CBD flowers. Roll a joint or use a vaporizer to enjoy their calming effects. Rolling a joint provides a classic experience, similar to smoking traditional cannabis. On the other hand, vaporizers heat the flowers to release the beneficial compounds without producing harmful smoke. This method offers a discreet and convenient way to enjoy CBD flowers.



Infusions and Tinctures:

CBD flowers can be infused into oils or used to create tinctures, providing a versatile way to enjoy their benefits. To create an infusion, heat a carrier oil like olive oil or coconut oil on low heat and add crushed CBD flowers. Allow the mixture to simmer, strain it, and use the infused oil in cooking or as a topical application. Tinctures can be made by soaking CBD flowers in high-proof alcohol, creating a concentrated liquid that can be taken orally.



CBD-Infused Tea:

Brewing CBD-infused tea is a soothing and relaxing way to incorporate CBD flowers into your daily routine. Grind the flowers into a coarse consistency and place them in a tea infuser or a reusable tea bag. Steep the flowers in hot water for 5-10 minutes, add honey or lemon for taste, and savor the calming cup of CBD tea.
Topical Applications:
CBD flowers can be used topically to target specific areas of discomfort or promote skin health. Create a CBD-infused salve or balm by combining melted coconut oil or shea butter with crushed CBD flowers. After cooling and solidifying, apply the salve or balm as needed to experience the soothing properties of CBD.



Start with a Low Dosage:

When using CBD flowers, it's important to start with a low dosage and gradually increase it to find the right amount for you. Each person's body responds differently, so finding your ideal dosage may require some experimentation. Pay attention to how your body reacts and adjust accordingly.


CBD flowers offer a versatile and natural approach to relaxation and well-being. Whether you prefer inhalation methods, infusions, topical applications, or enjoying CBD-infused tea, there are various ways to incorporate CBD flowers into your routine. Remember to choose high-quality flowers, start with a low dosage, and embrace the benefits that CBD flowers can provide. By exploring the versatility of CBD flowers, you can unlock their full potential and embark on a journey towards a calmer and more balanced lifestyle.