Free gift when you spend £50+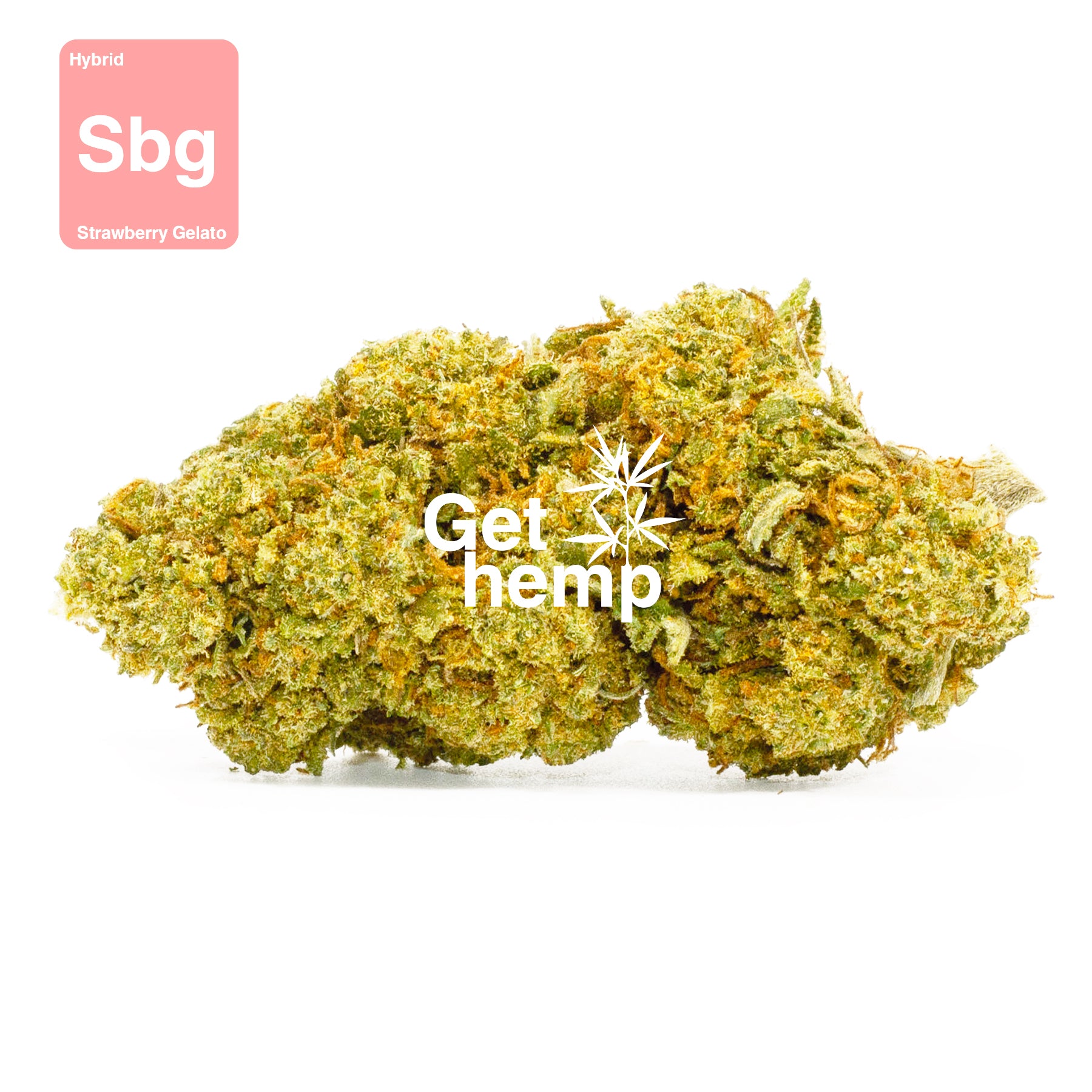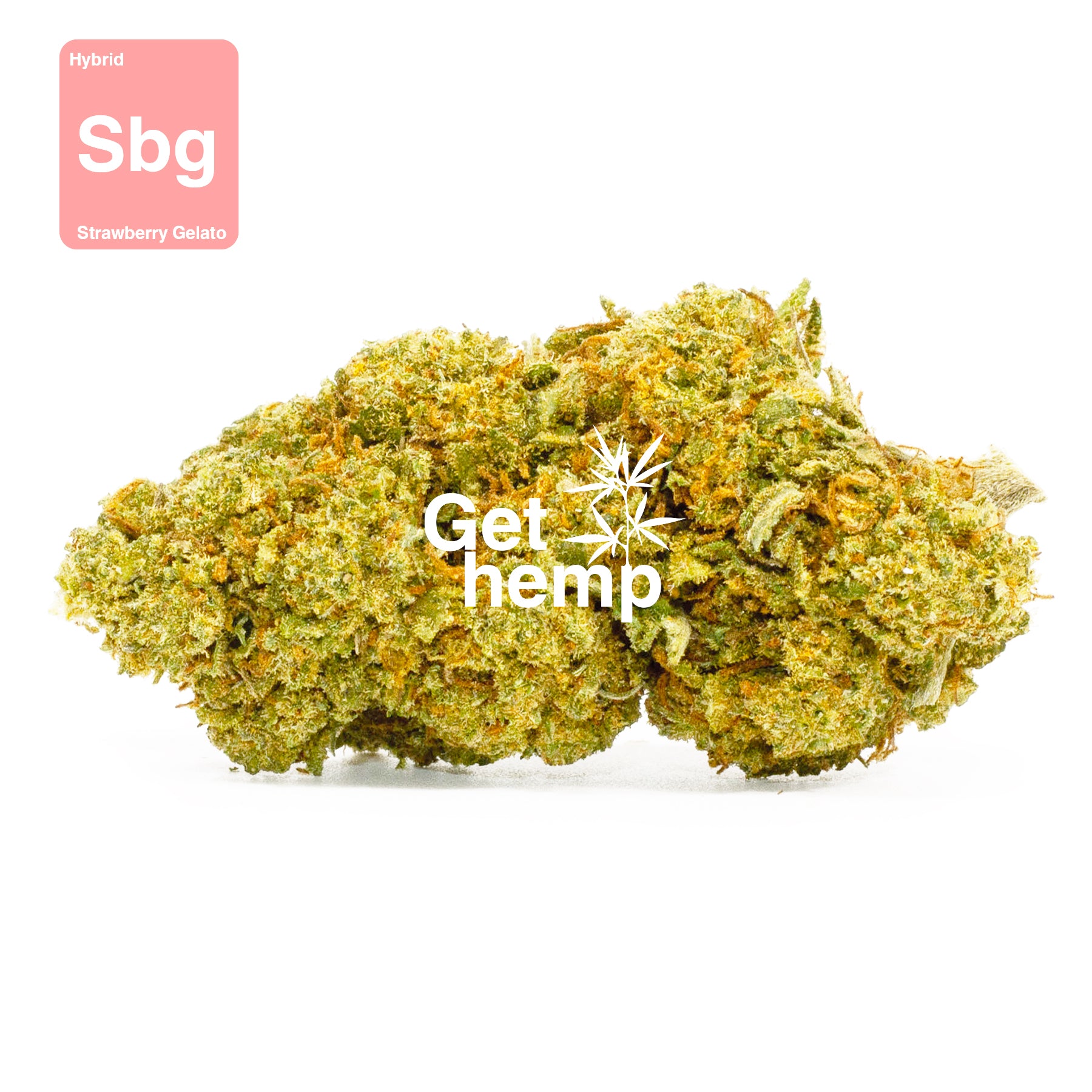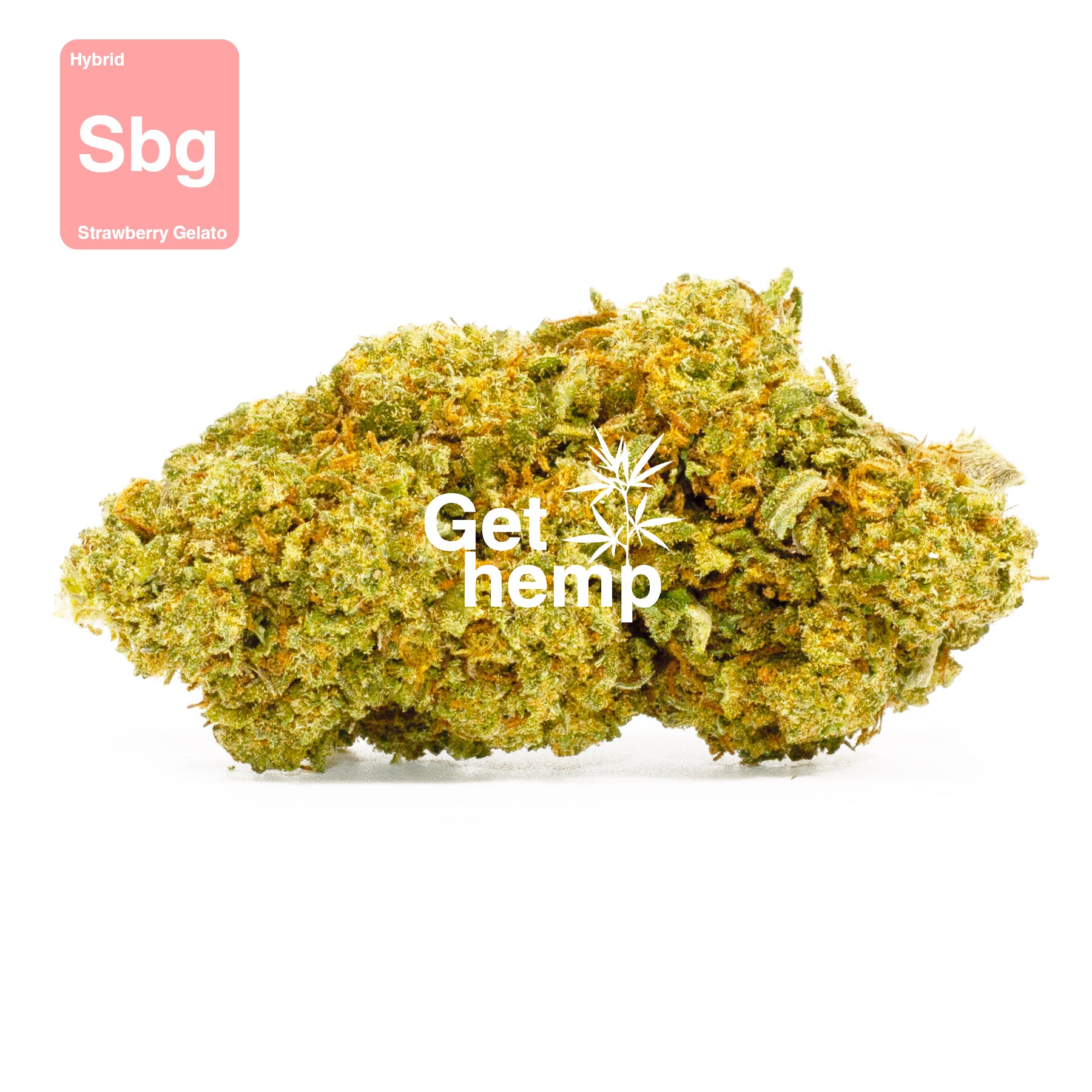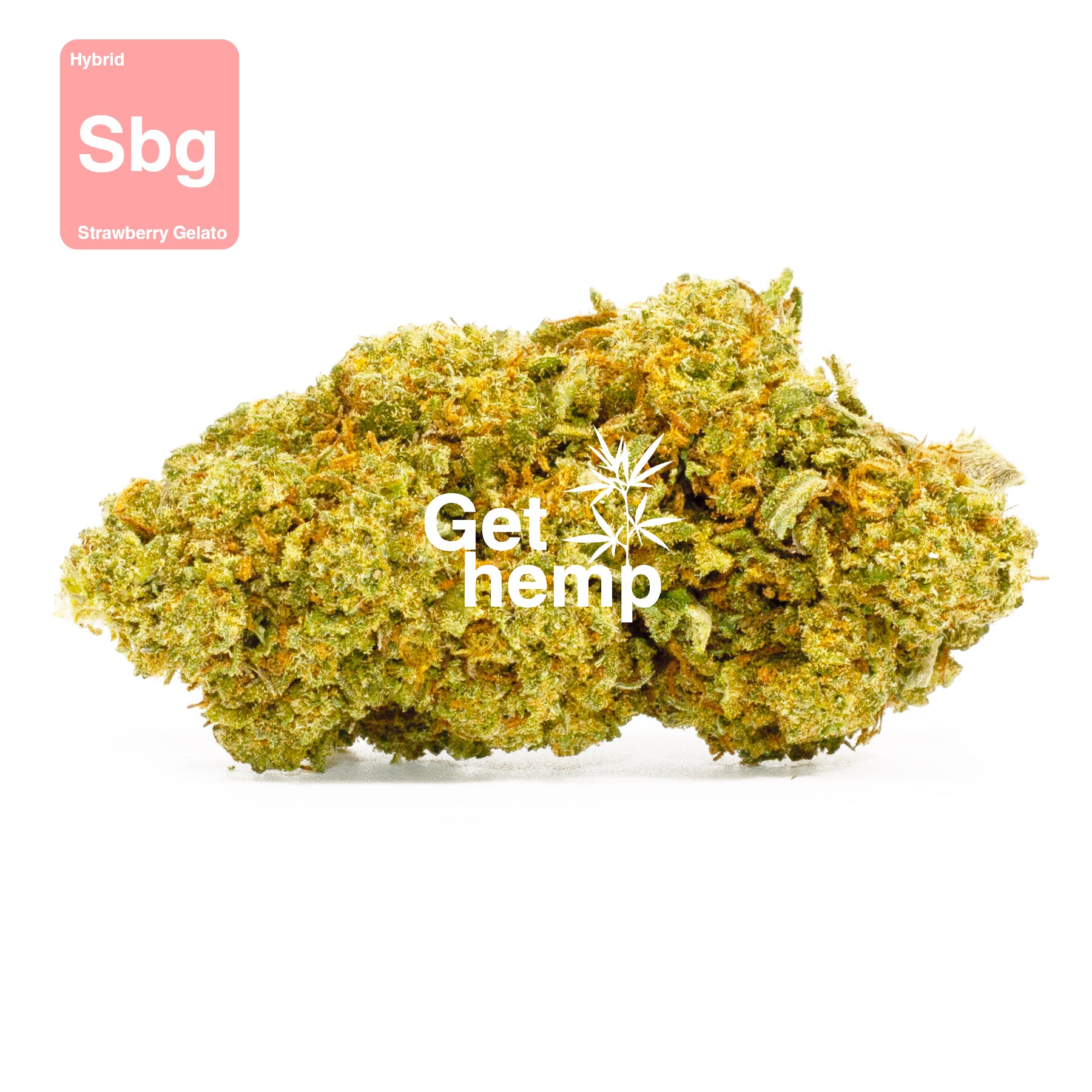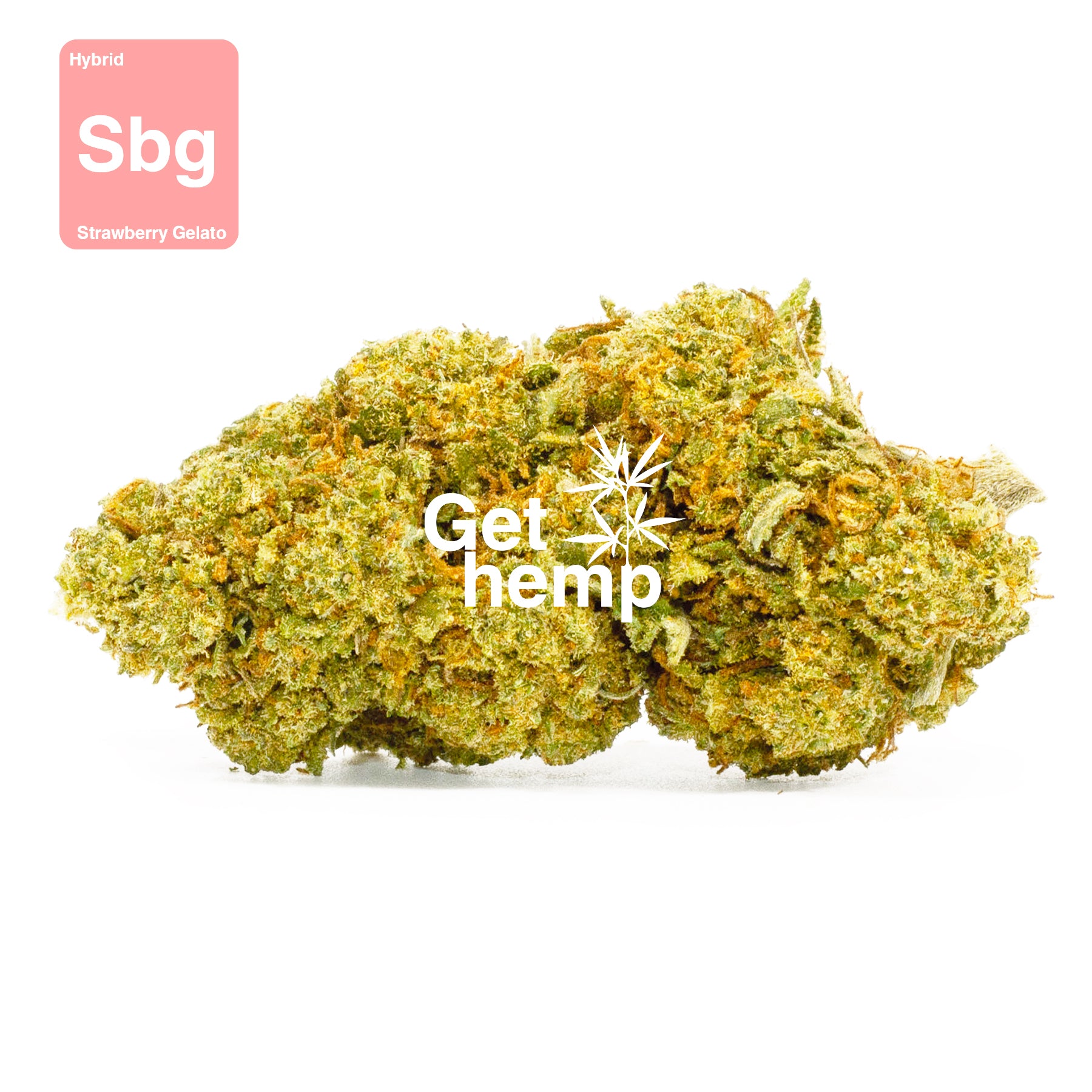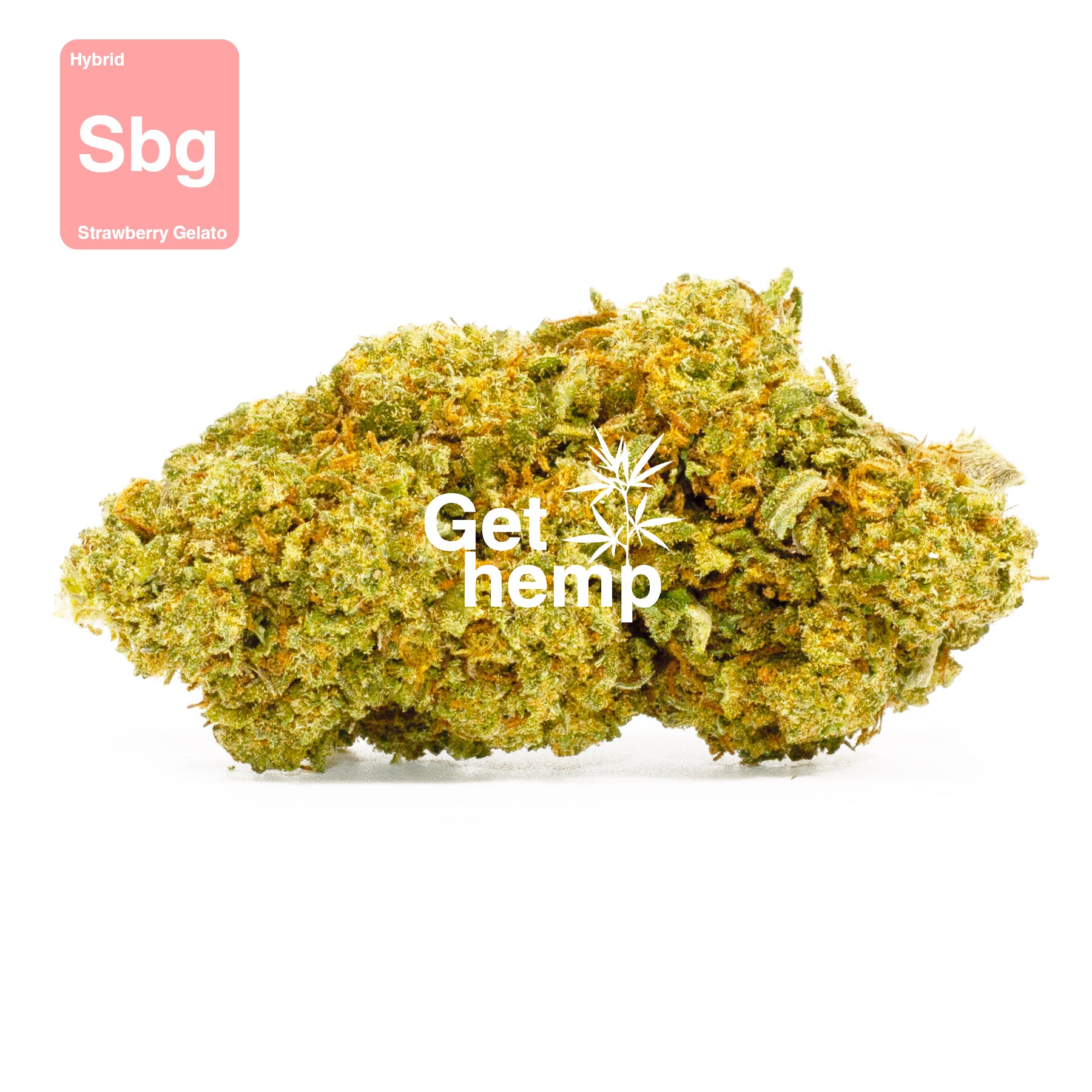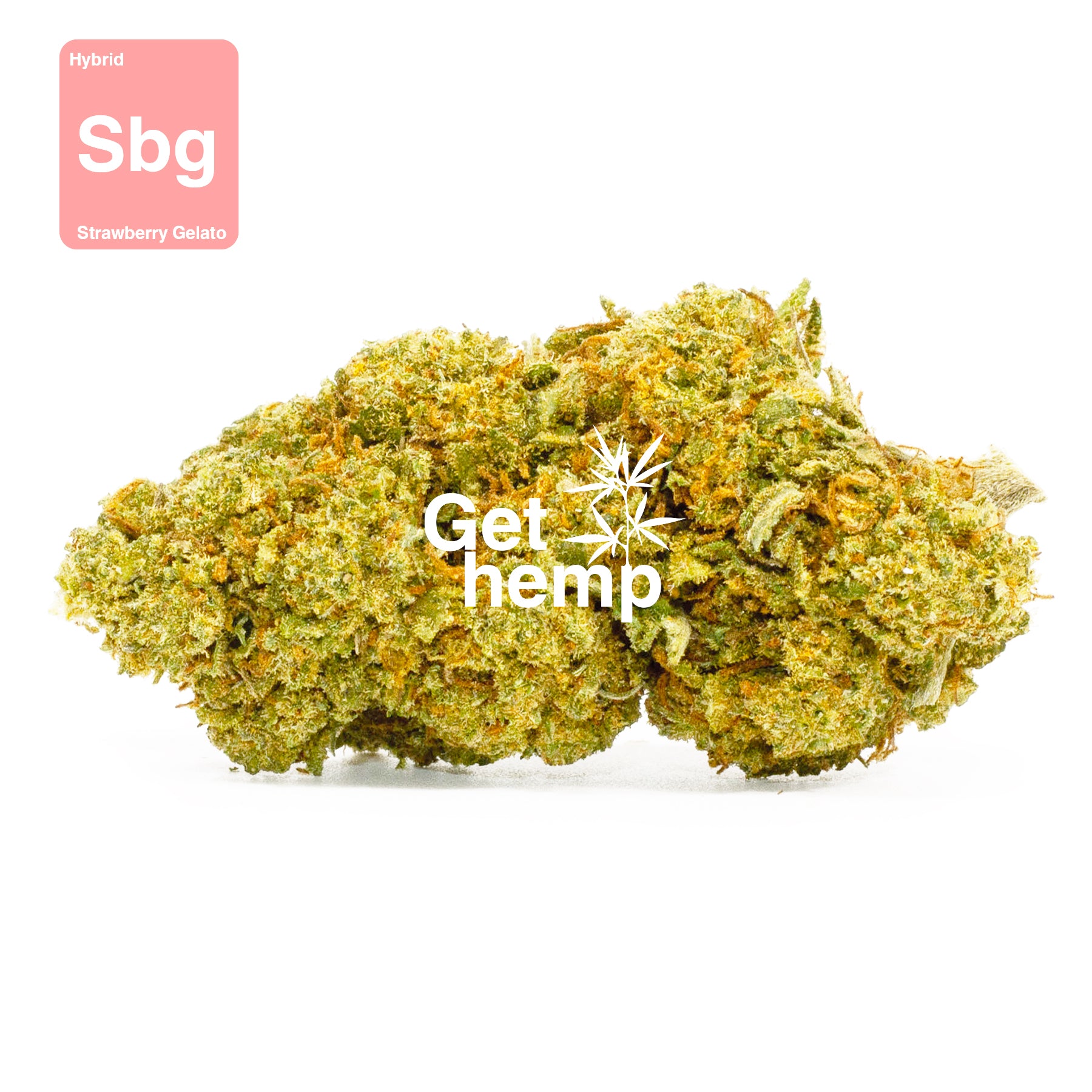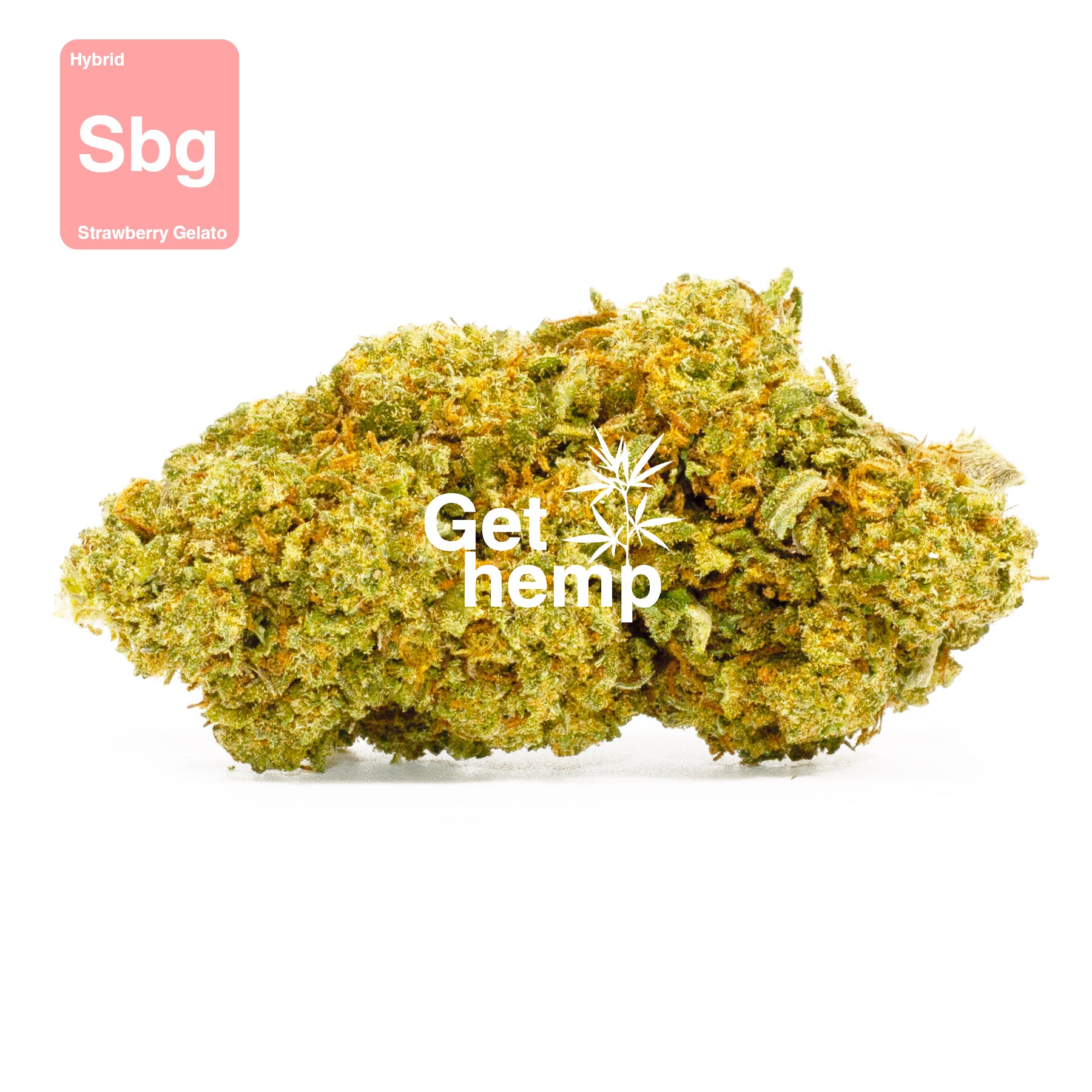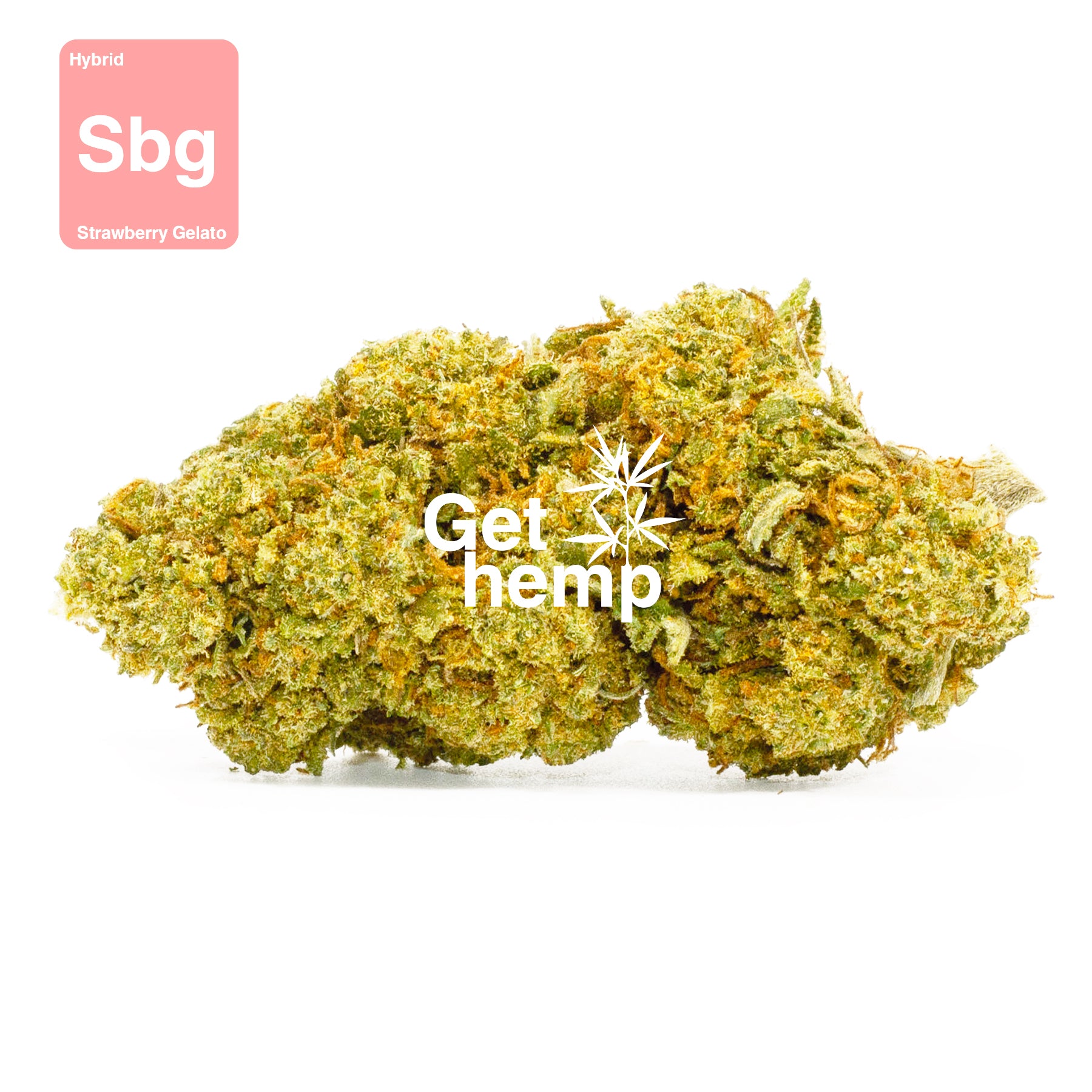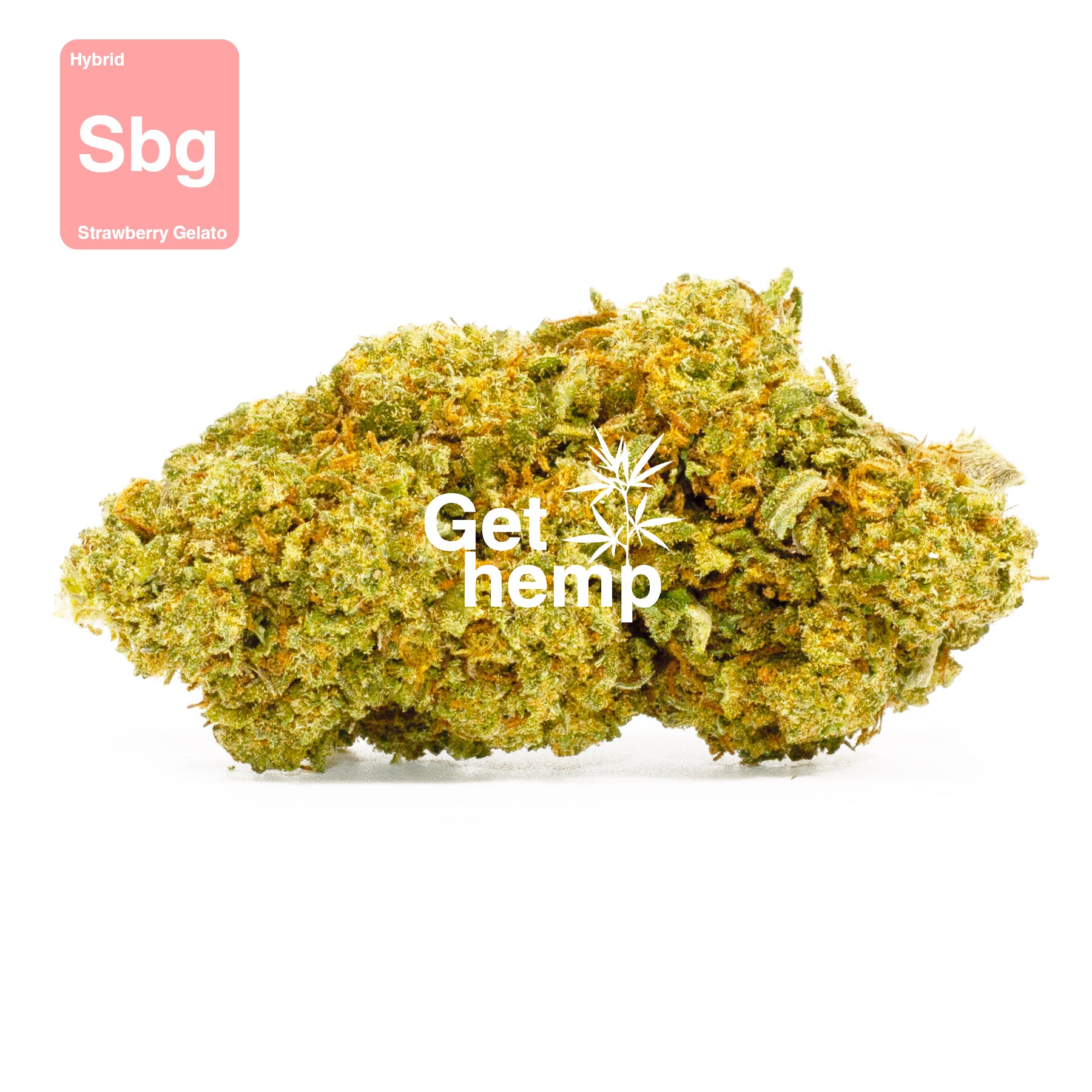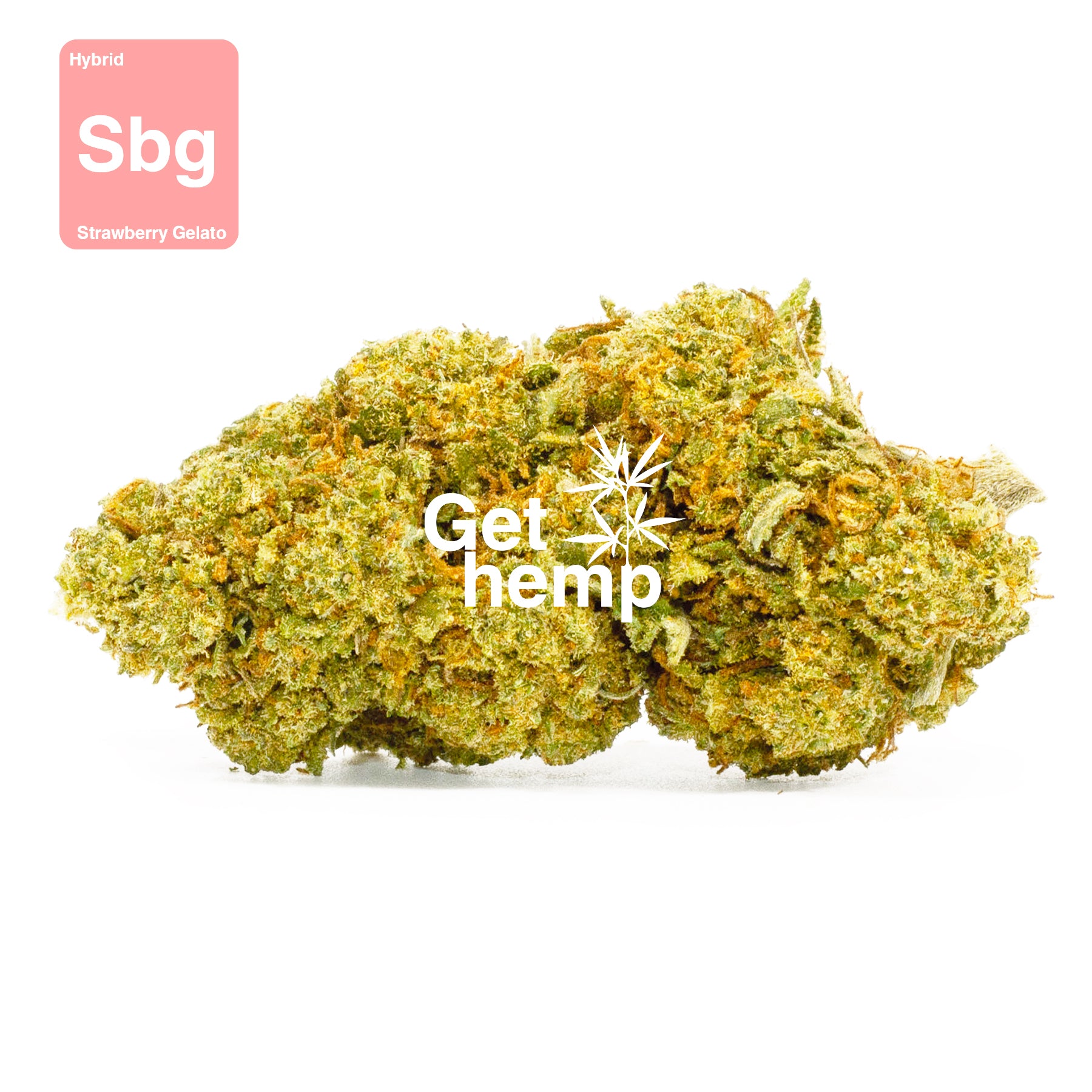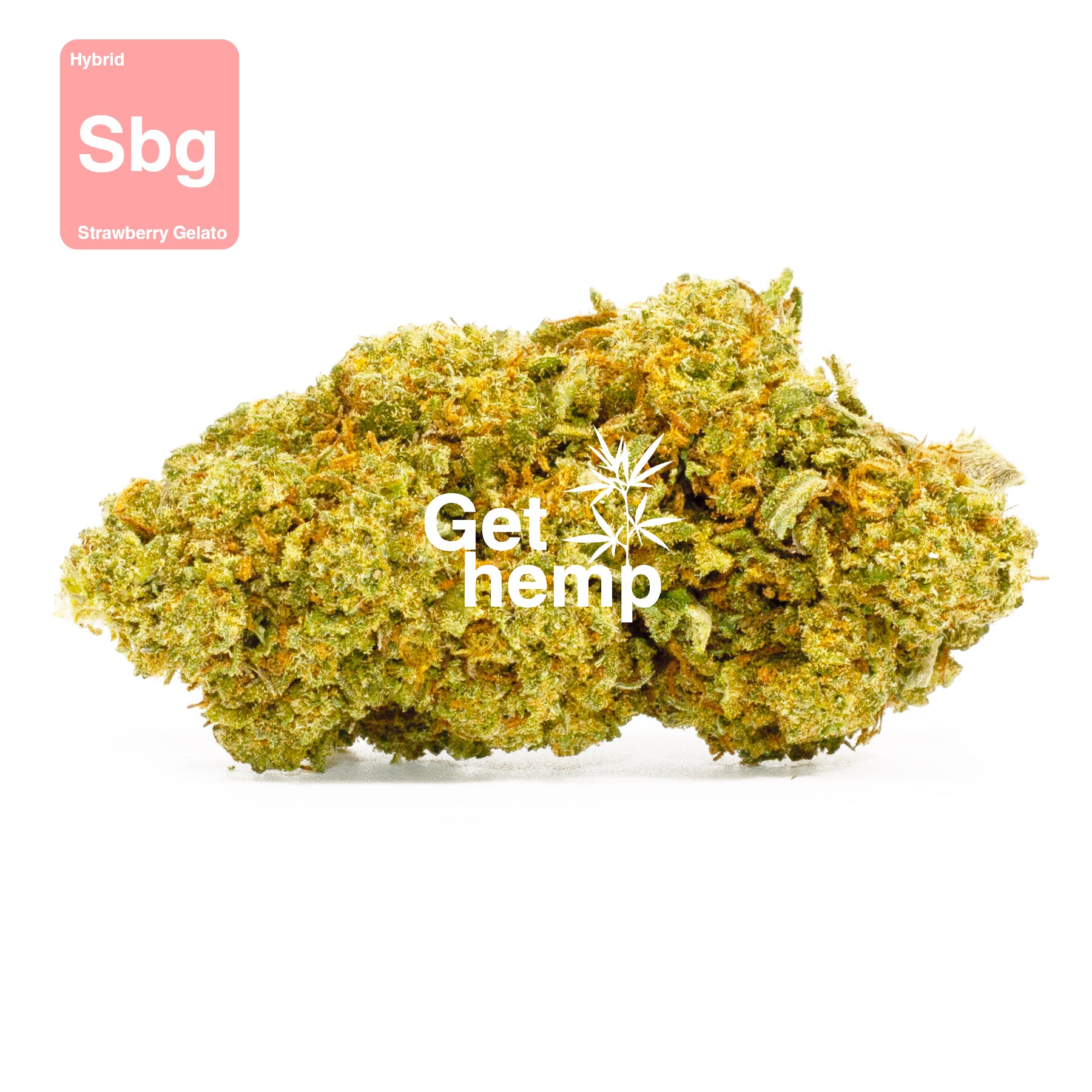 "Strawberry Gelato" CBD Hemp Flowers (CBD 22% Max)
About "Strawberry" CBD Hemp Flo

wer

Strawberry Gelato CBD hemp flower is a mostly Sativa strain that produces a pungent sweet, fruity smell and an uplifting effect. Created in the Netherlands, this strain is said to be good for those seeking a relaxing effect that's able to help them forget about stresses with people suggesting it has a range of beneficial effects. Our CBD Strawberry Gelato hemp flowers contain roughly 22% CBD and as required by law less than 0.2% THC.
Flavour
Strawberry Gelato CBD hemp flowers produce a noticeable sweet, fruity flavour with sweet berry scents to accompany it.
Lineage
Parent 1: Sunset Sherbet | Parent 2: Thin Mint Girl Scout Cookies
Product: Strawberry
Child Strain 1: Yolo Berry | Child Strain 2: VVS Chem
Trim
When trimmed our Strawberry CBD hemp flower is sticky and dense, while sparkling with trichomes. All of our flowers are processed by a machine "chopper" in order to break them down into smaller pieces.
Effects (Based on Online Reviews)
Feelings: Relaxed, Happy, Uplifted, Creative
Suggested to Help With*: Great for aiding you in getting to sleep at night, reducing and dulling minor pain and even relaxing after a tough day and helping to brighten up your day.
---
All of our CBD flowers are hemp-derived, non-psychotoxic, THC-free* & EIHA EU certified strains. All of our hemp flowers come from carefully grown Carmagnola industrial hemp under government licenses in Italy and Switzerland. Hemp is not marijuana and will not produce the "high" often associated with cannabis. These CBD hemp flower tea are also named after popular cannabis strains with similar terpene profiles, however, do not contain THC and are not actually related to the THC strains they're named after. 
*There is currently limited research into the scientific benefits of CBD on the body, while many people report CBD to help with a wide range of health conditions, these findings are not fully scientifically-backed yet. This is largely due to a lack of research within the field due to the stigma surrounding cannabis.