Free gift when you spend £50+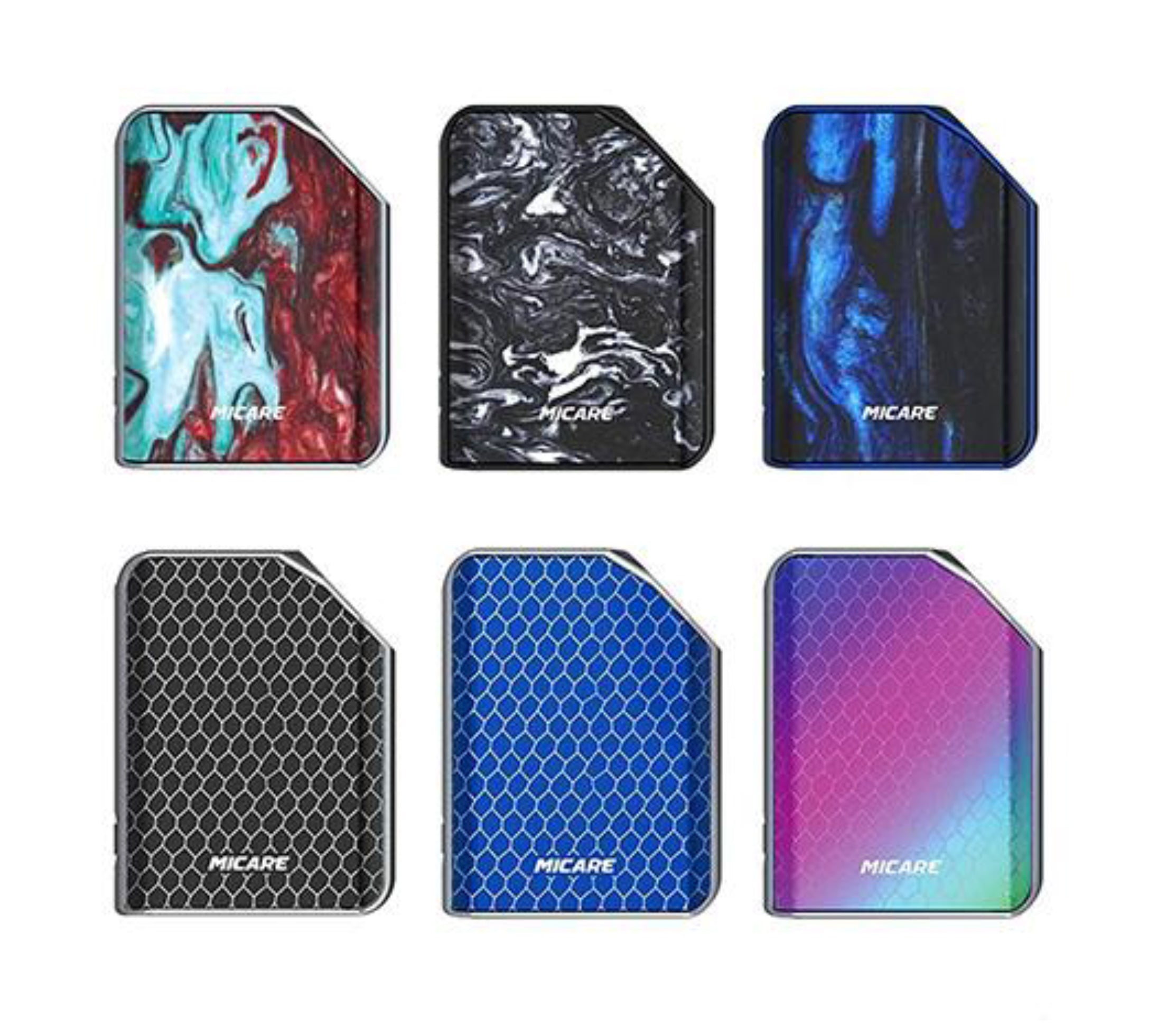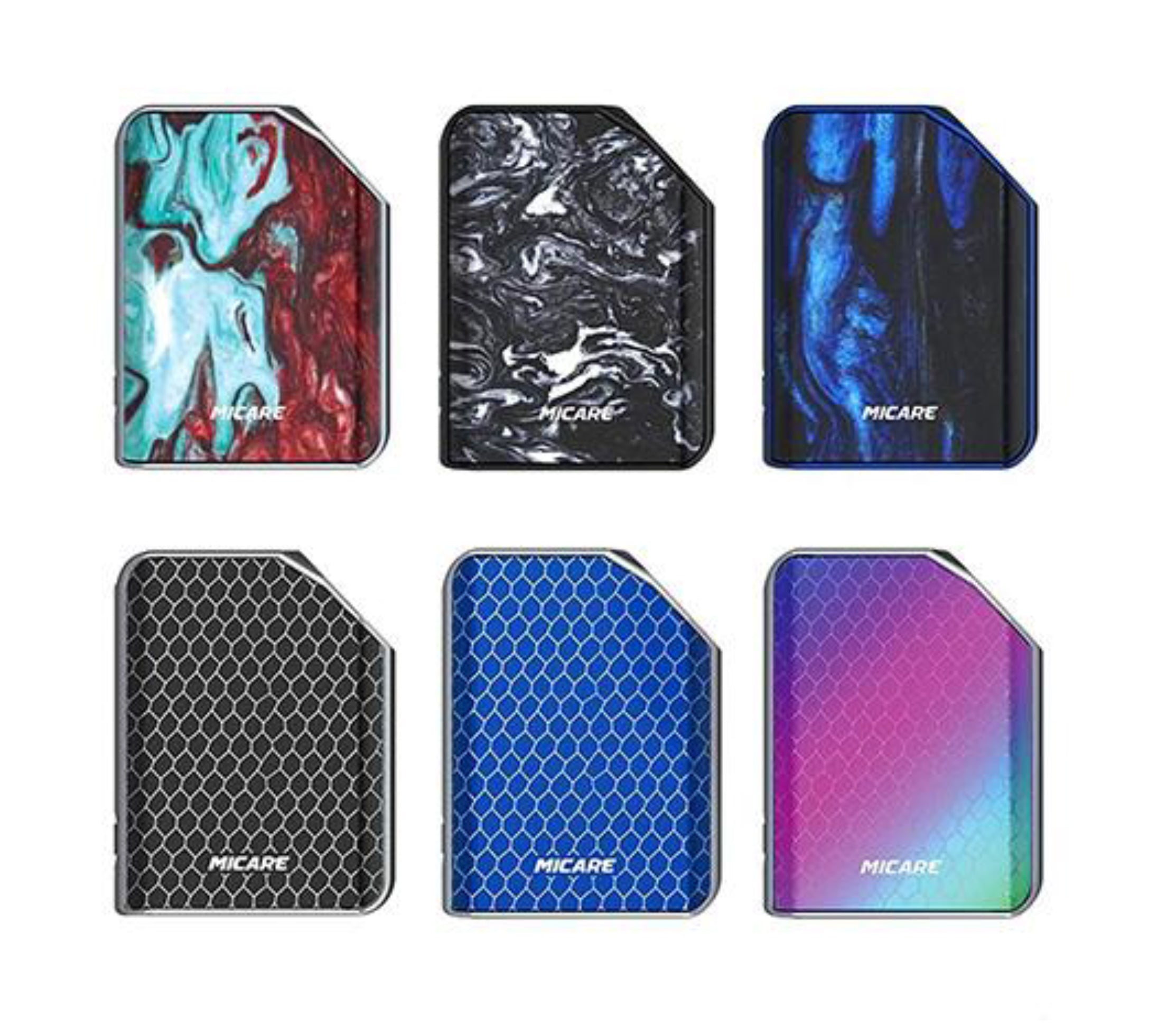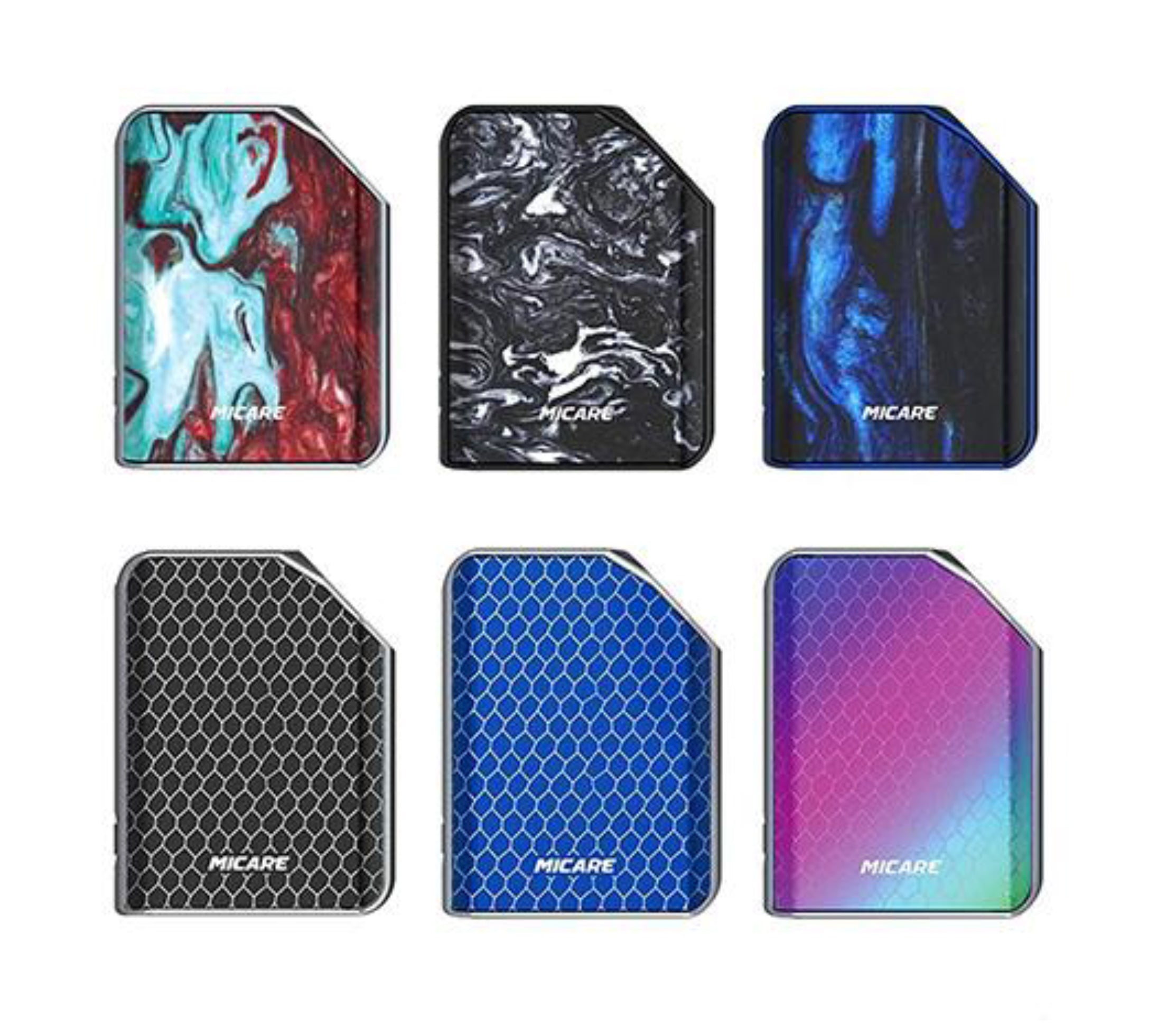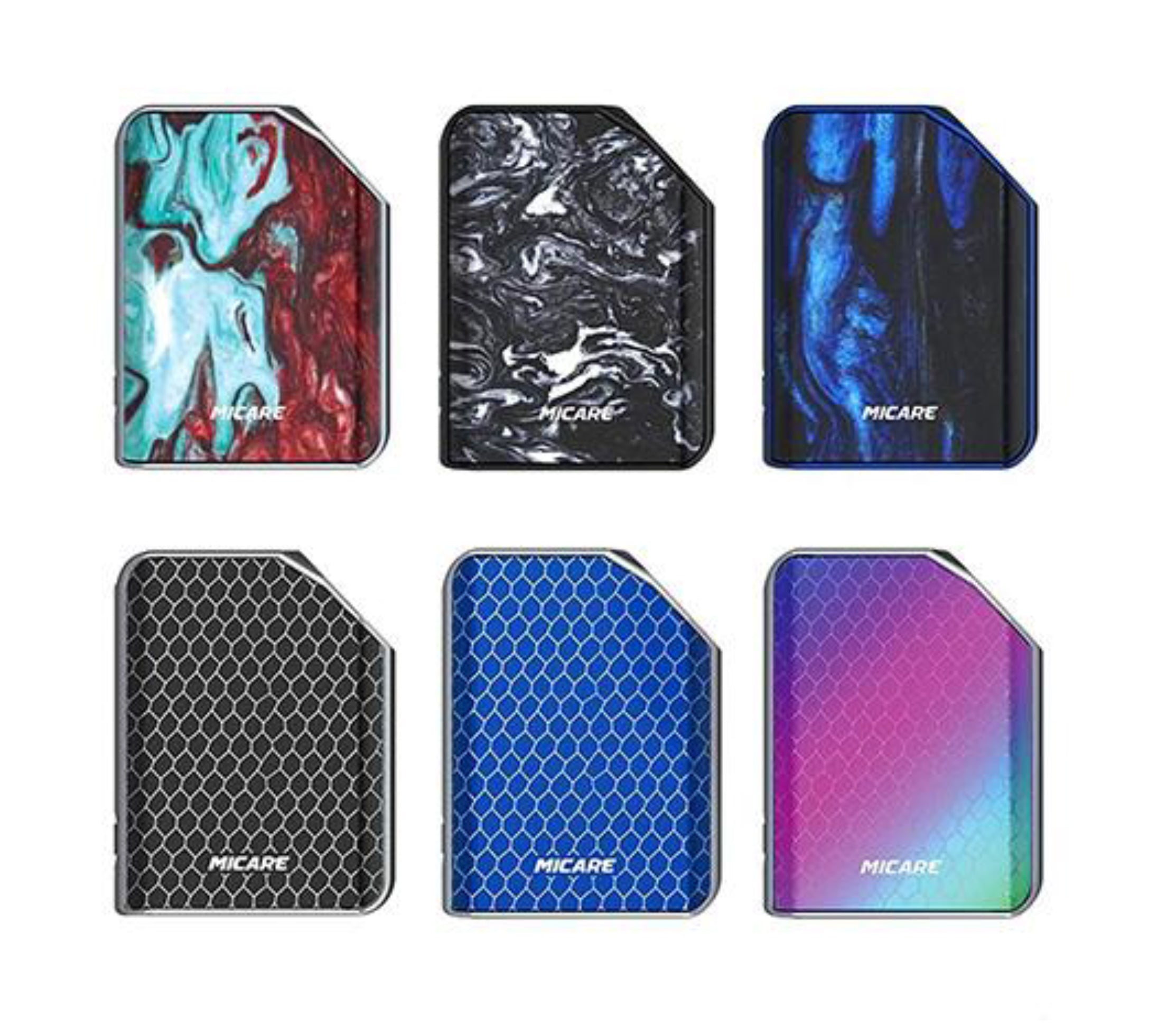 SMOK MICARE POD DEVICE
MICARE is a specially designed device for high viscosity oil, 
it has built-in 700mAh battery to provide long vaping time, adjustable voltage to offer different vaping effects. 
Vibration function and LED design shows the using status. 
It is also designed with 10 second-preheat function, which can perfectly liquefy the oil and offer excellent taste.
Innovation keeps changing the vaping experience!
FANCY DESIGN

MICARE is a compact and exquisite device, it shaped like an old-school lighter but with a fancy appearance, 
glossy finish and sleek cobra/resin. Hold it in your hand, you will know what masterpiece means.
INTELLIGENT LED INDICATOR
There's a LED light at the left side of the device, it will show blue, green, orange or red light when you vaping. 
Blue light for output of 3.4V, green for 3.6V, orange for 3.8V and red for 4.0V.
ADJUSTABLE VOLTAGE

Press button for one time to change voltage, and the LED would show different colors to indicate current voltage level. 
Blue light for output of 3.4V, green for 3.6V, orange for 3.8V and red for 4.0V.
CAPACITY
MICARE T1/Q1 has two version: 1.0ml and 0.5ml, all of which perfectly match with Micare , 
you can fill up with high viscosity oil into these cartridges and enjoy excellent flavor with them!
PREHEATING FUNCTION
MAKES EVERY PUFF WONDERFUL
MICARE has a function of preheating. 
Fast press the button for two times then the device would start to preheat for ten seconds . 
Preheating can accelerate the process of liquefying and help to get better taste. 
If you want to stop preheating, you just need to press the button for one time; 
and if you vape during the preheating process, the preheating would stop automatically.
OPERATION
To enjoy cozy vaping with MICARE, inhale is all the operation you need to do. 
But if you were in a cold place, you'd better press the side-button first to preheat , this step can help to offer better taste.
IMPROVED MOUTHPIECE 
FOR MORE COMFORTABLE INHALE
Ceramic is adopted on the duck-billed shape mouthpiece to 
ensure better anticorrosion property and enjoyable vaping experience.
ENLARGED MAGNET FOR EASIER INSTALLATION
There are enlarged magnets at the base of the tank and the inside device, with which you can easily put the tank into the device.
PORTABLE SIZE LANYARD INCLUDED
Perfect size and contoured shape provides you comfort grab feel. 
A landyard is available in the package. Wherever you go, it can be a good company.
MULTIPLE PROTECTIONS
MICARE provides multiple protections to avoid potential risks.