Free gift when you spend £50+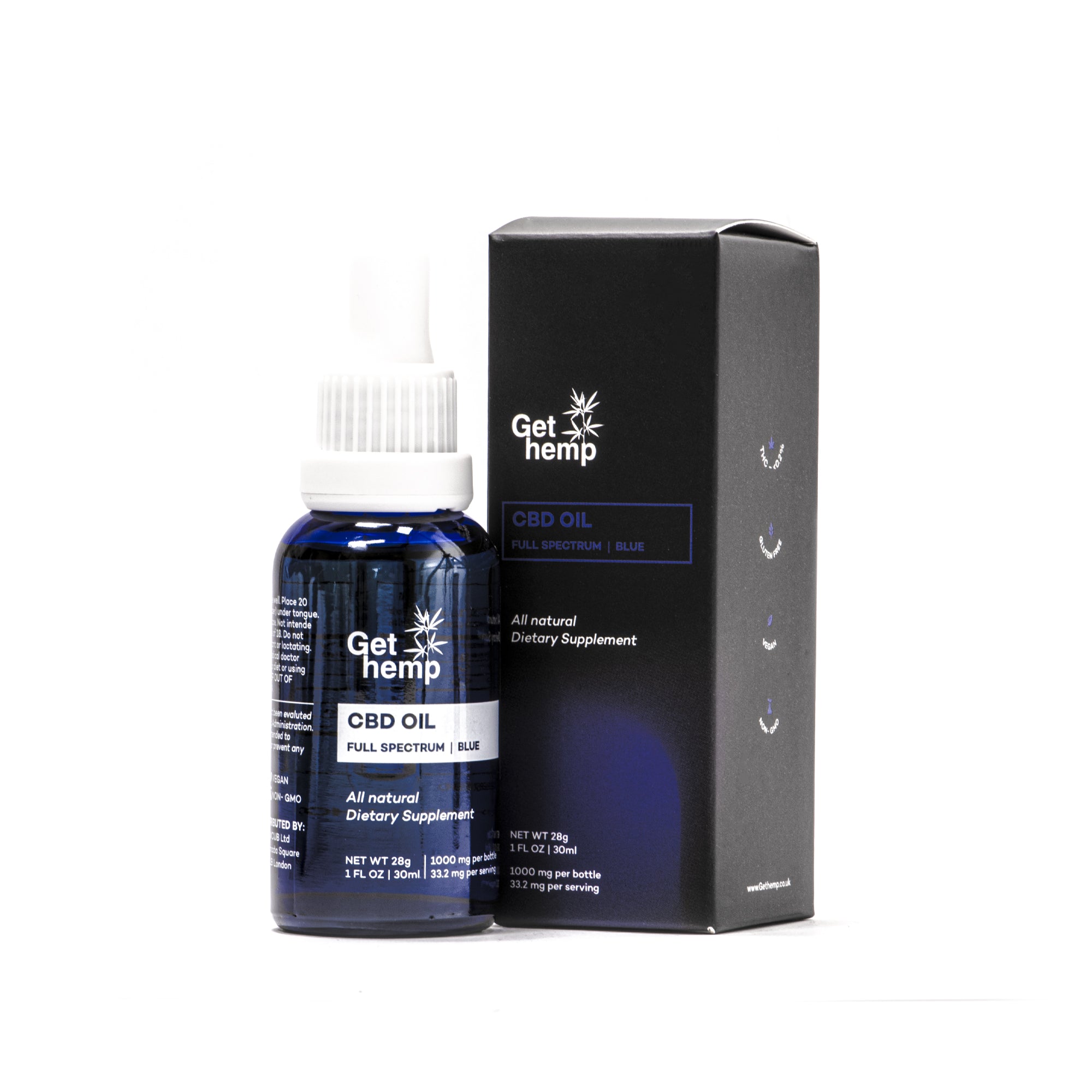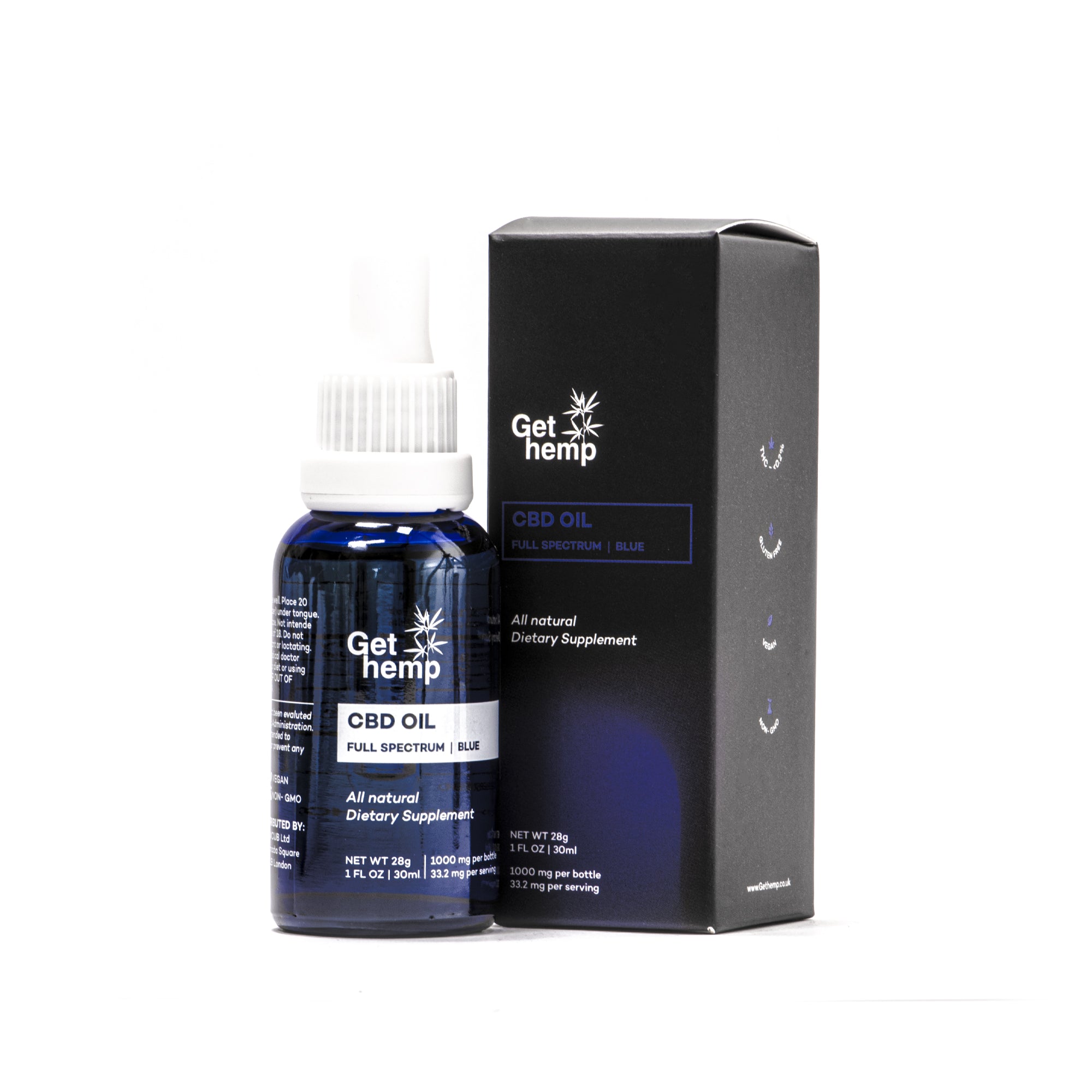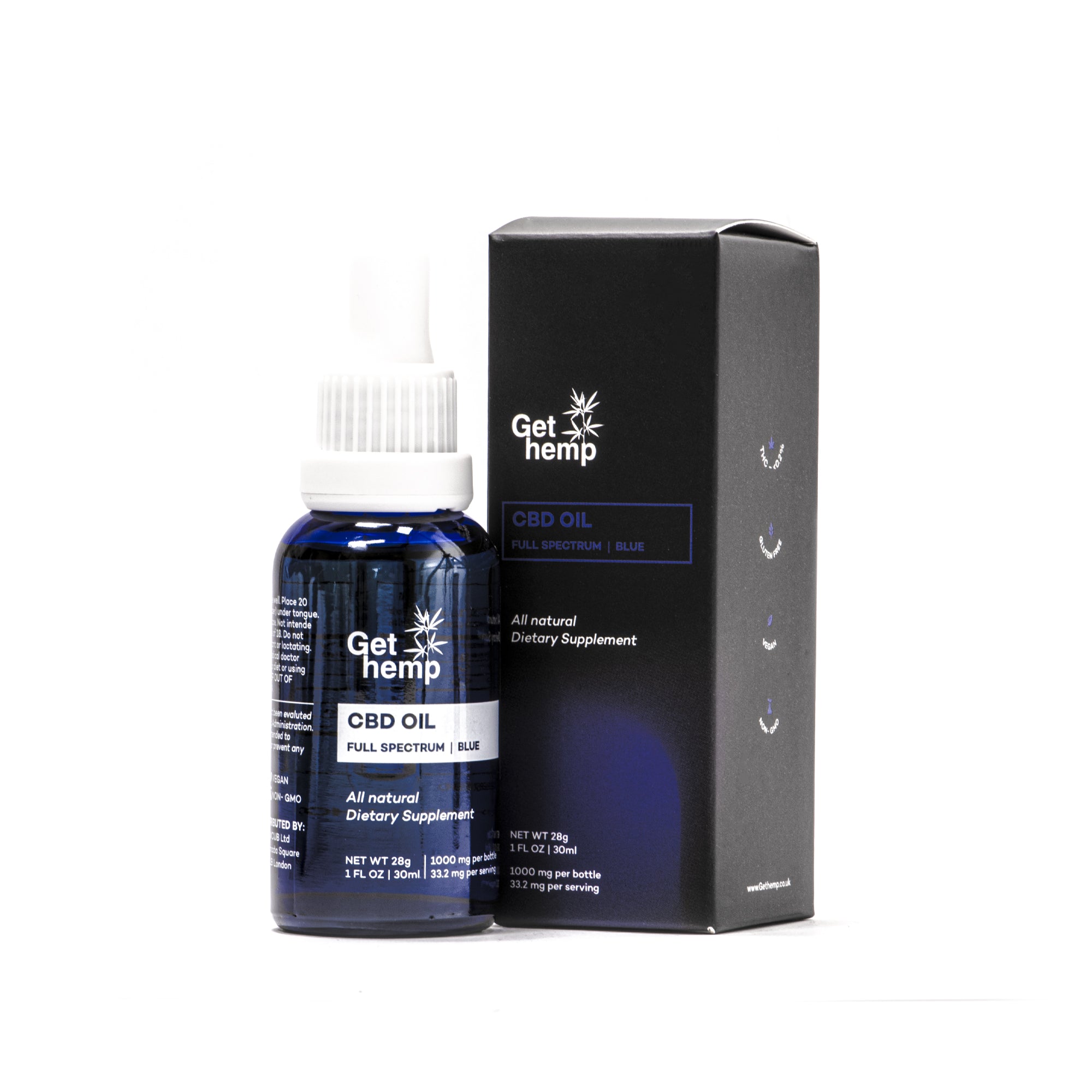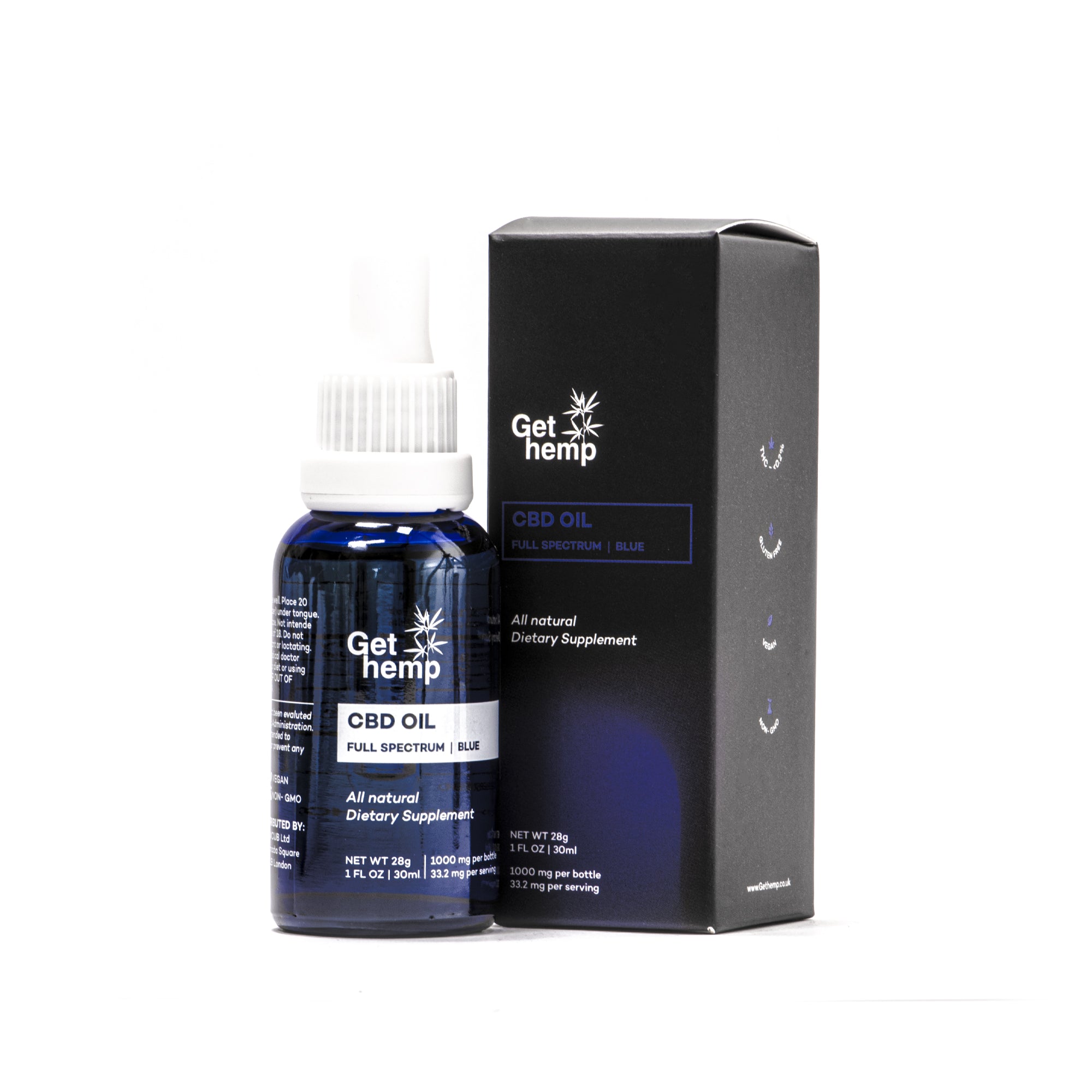 "Blue" CBD Oil 1000mg Full Spectrum
Our CBD Hemp Extract Oil is a high-end product that combines 0.2% THC with the natural goodness of CBD extracted from hemp. We take great satisfaction in utilising only the best components to produce high-quality CBD oil that you can rely on.

Ingredients:

1) Full spectrum CBD and MCT
2) No preservatives or additions
3) It is produced with non-GMO hemp plants raised on specialised farms.
One dropper of this 1 FL OZ container contains about 33.2 milligrammes of CBD. 30 servings or so are provided by each container.

Directions:

Shake well before use. Place 20 drops (approximately 1 dropper) under the tongue for optimal absorption. Store in a cool, dry place. Individuals under the age of 18 should not use this product. People who are pregnant or nursing shouldn't use this product. Before changing your diet or adding any new products to your health routine, always get medical advice. Keep out of children's reach.

Our hemp extract oil with CBD is:
 Vegan: We prioritise inclusion and compassion in our goods.
 Gluten-free: Suitable for people who are sensitive to gluten.
 Made from hemp plants that weren't genetically modified throughout cultivation.
FDA Certification: FDA certification guarantees the highest levels of quality and safety, and our London laboratories are no exception.


GMP Facilities in the US: To ensure tight quality standards, all of our raw materials are extracted at GMP facilities that are situated in the US.


Complete Traceability: We take pleasure in providing complete traceability, starting with the hemp seeds planted in the ground and ending with the completed extract in your hands.


We start the process by picking organic hemp flowers that have been meticulously produced on our partner farms. Then, in our cutting-edge GMP facility, these hemp blossoms are processed to produce a powerful extract. We create CBD isolate from this extract, and we use it as a crucial component in all of our final goods, including our premium CBD oil tinctures. You may relax knowing that every product complies with exacting quality requirements thanks to our FDA laboratory.

Remember that the Food and Drug Administration has not reviewed this statement. This item is not meant to be used in the diagnosis, treatment, or prevention of any disease.
Select our CBD Hemp Extract Oil right away to enjoy the health advantages of CBD that are supported by the highest standards of transparency and quality. Your path to wellbeing begins right here.